Royal Hotel
Dining
Takeaway Service
We are now offering a takeaway menu during the Covid 19 restrictions, available Fridays and Saturdays from 5.30pm until 9pm.
The menu includes some of our most popular dishes including Chicken Wings, Dublin Bay Seafood Chowder, Tempura Cod and Chips and Wild Mushroom & Baby Spinach Tagliatelle.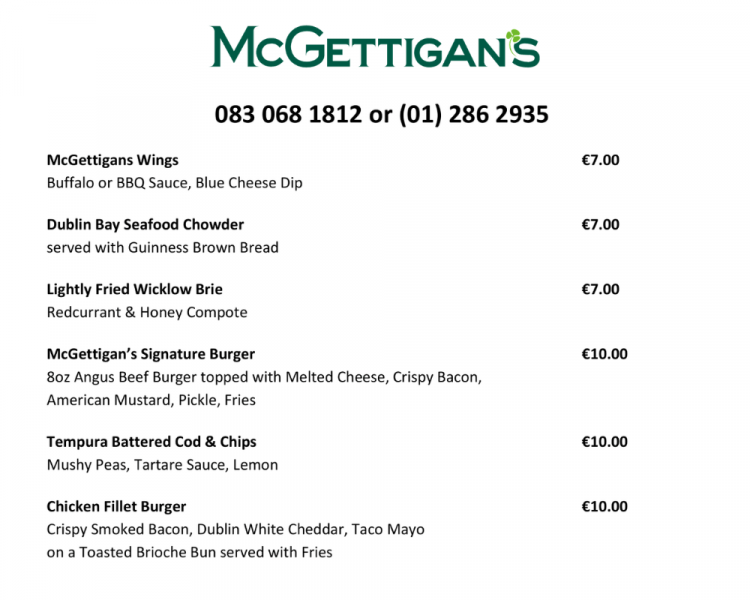 How it works:
1. Call us to place your order on 083 068 1812 or (01) 286 2935
2. Please advise us of any dietary requirements when you are ordering.
3. Have your card details to hand to pay over the phone
4. Park in the Royal Hotel & Merrill Leisure Club car park and wait to be called
No entering the premises at any stage.
Pre order is available from 2pm and is recommended. Delivery service is also available.
Follow us on social media for updates.